ABOUT APTUIT - THE PAST and NOW the present as an evotec company
Established in 2004, Aptuit operated as a privately owned pharmaceutical services provider for thirteen years until it became an Evotec company in August 2017.

As a member company of Evotec, Aptuit offers a complete set of integrated drug development solutions by applying scientific excellence, outstanding service and a team of some of the foremost scientific professionals in the industry.

Evotec is a drug discovery alliance and development partnership company focused on rapidly progressing innovative product approaches with leading pharmaceutical and biotechnology companies, academics, patient advocacy groups and venture capitalists. It has about 3,000 employees worldwide, with operating sites in Abingdon and Manchester (UK), Cologne, Goettingen and Munich (Germany), Branford, Princeton, Seattle and Watertown (USA), Lyon and Toulouse (France) and Verona (Italy). The Company's headquarters are located in Hamburg, Germany.

To learn more....

aptuit capabilities
The broad range of integrated capabilities includes:
Aptuit's offerings also include due diligence and consultancy services.
Sites
We operate from Verona (Italy) and Abingdon, Oxfordshire (UK)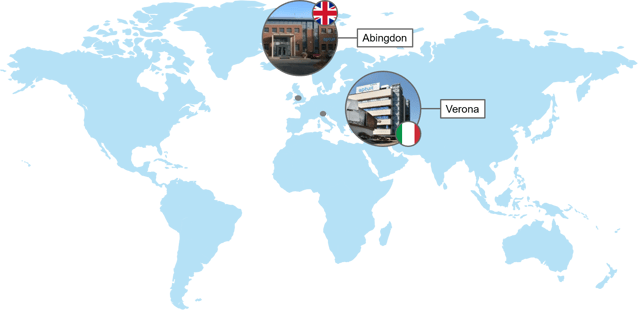 If you wish to learn more about Evotec's core competencies and partnered Drug Discovery and Development solutions, you can visit our website and if you prefer to talk to our experts view the contact information below.

PRIVACY STATEMENT
Read the privacy statement here
Contact information
If you wish to speak to our Business Development team, please fill out the contact form below or send a message to info@evotec.com
For information about career opportunities, please visit our Company career page.
Contact us