are you taking an integrated approach?
Webinar | Abuse Liability Assessment of new drugs: core preclinical studies to address regulatory requirements
Preclinical evaluations of the abuse potential of new drugs affecting the Central Nervous System (CNS) are an integral component of new drug applications.
This informative webinar will present practical and methodological approaches to preclinical assessment of liability testing of novel CNS-active candidates in light of International Regulatory Agencies recommendations. A number of critical parameters that should be carefully considered when designing animal behavioural studies to investigate the abuse potential of novel compounds will be discussed.
Key discussion points of the webinar:
Regulatory requirements: preclinical species, test doses, behavioural test designs, test conditions, comparators
Core preclinical studies - methods and examples
About the speakers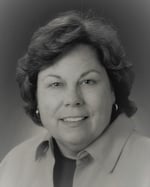 Mary Jeanne Kallman PhD, DSP


Mary Jeanne was an Associate Professor and Director of the PhD Experimental Graduate Program at the University of Mississippi for 9 years. She worked for Lilly Research Labs for 17 years as the Group Leader for Safety Pharmacology in their Toxicology Group where she provided drug develop solutions in rodents, primates and dogs as needed. She also worked for Covance Laboratories, a large CRO, as the Global Director of Neuroscience and she is currently managing a consulting business which provides input on CNS issue resolution and abuse liability strategies for drugs in development.

Mary Jeanne earned a PhD from the University of Georgia in Neuroscience and completed a postdoctoral fellowship in pharmacology and toxicology at Virginia Commonwealth University
Mary Jeanne holds diplomate status in the Safety Pharmacology Society and she has held several professional leadership positions including President of the Safety Pharmacology Society, Leader of the Scientific Liaison Coalition (SLC) of SOT, and co-leader of the Cross Company Abuse Liability Council (CCALC)
Mary Jeanne frequently publishes scientific papers, book chapters, and presents on various CNS issues. She received EPA and NIH funding for her research and support of her academic laboratory.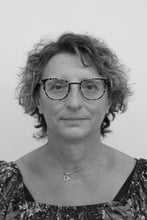 Michela Tessari | Research Leader, Abuse Liability, Global Preclinical Development, Evotec

Michela is an experienced pharmaceutical scientist with a strong expertise in the drug dependence field. She has contributed to many programmes as an in-vivo pharmacologist responsible for the behavioural assays (pharmacodynamic and disease) in rodents with relevance for multiple CNS disease areas. She has led the implementation of GLP regulations in the conduction of behavioural studies for the investigation of abuse potential.
Michela has a degree in Biology from the University of Padua (Italy) and a postgraduate master degree in Experimental Pharmacology from the University of Milan (Italy)
She is currently responsible for abuse liability assessment studies within Preclinical Development at Evotec
Michela is a member of the Safety Pharmacology Society.
---
View the webinar