Evotec DS (Germany) GmbH ("Evotec DS")
Central Glass Germany, formerly a subsidiary of the Japanese chemical manufacturing company Central Glass Co. Ltd., was acquired by Evotec SE late 2022. The acquisition of the Central Glass site in Germany enhances and accelerates Evotec's strategy of pursuing integrated discovery and development of new medicines that matter.
Evotec DS provides a high-quality, European-based solution to Evotec's partners for the development and commercialization of drug substances, especially for rare diseases and precision therapeutics. Adding to Evotec's existing drug substance development and manufacturing platform, the new site will enable the Company to offer its partners highly flexible product lifecycle management strategies.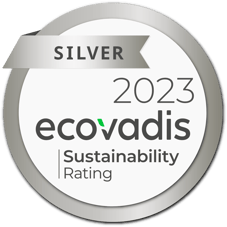 Located in Halle/Westphalia, Germany, Evotec DS comprises a team of around 60 highly skilled chemical manufacturing experts and a fully operational EU cGMP certified facility with highly flexible drug substance manufacturing space with over 5,000 square meters of floor space.
Evotec DS is assessed by EcoVadis and has a 2023 silver sustainability rating qualification.
---
Evotec is a life science company with a unique business model that delivers on its mission to discover and develop highly effective therapeutics and make them available to the patients. The Company's multimodality platform comprises a unique combination of innovative technologies, data and science for the discovery, development, and production of first-in-class and best-in-class pharmaceutical products. Evotec leverages this "Data-driven R&D Autobahn to Cures" for proprietary projects and within a network of partners including all Top 20 Pharma and over 800 biotechnology companies, academic institutions, as well as other healthcare stakeholders. Evotec has strategic activities in a broad range of currently underserved therapeutic areas, including e.g. neurology, oncology, as well as metabolic and infectious diseases. Within these areas of expertise, Evotec aims to create the world-leading co-owned pipeline for innovative therapeutics and has to-date established a portfolio of more than 200 proprietary and co-owned R&D projects from early discovery to clinical development. Evotec operates globally with more than 4,500 highly qualified people. The Company's 17 sites offer highly synergistic technologies and services and operate as complementary clusters of excellence.
To learn more...

---
Informationen für die Nachbarschaft und Öffentlichkeit der Evotec DS Germany GmbH, Werk Halle-Künsebeck, gemäß § 8a Störfall-Verordnung
---
Contact information
If you wish to speak to our Business Development team, please fill out the contact form below or send a message to info@evotec.com
For information about career opportunities, please visit our Company career page.
Contact us