fast track to the market: manage drug developability balancing speed vs. risk of failure
Webinar - How to win the war of attrition
Presented by Roberto Dorigatti and Joshua Gillum this webinar will address:
Selecting the right candidate: manage drug developability balancing speed vs risk of failure
Reducing or eliminating common roadblocks: case studies
Roberto will discuss the importance of focusing on the quality of candidate drugs for increasing the probability of bringing successful drugs to the market and, on the other hand, the apparent lack of proportional investments in this critical phase of de-risking. Drugs attrition originates from a poor focus on a balanced and unbiased assessment of the candidate drug vs an objective Target Product Profile: examples on this subject will be shared and discussed.
Josh will introduce you to Evotec's integrated drug development solutions, which were specifically designed to reduce or eliminate the most common risks in drug development. To demonstrate the success of INDiGO in this regard, Josh will share personalized case studies from his days as a client.
---
About the speakers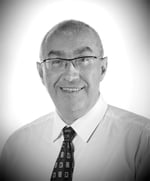 Roberto Dorigatti
SVP, Global Integrated Drug Development & Strategic Alliance Management
Roberto has more than 30 years' industry experience in drug development from pharmacological target assessment and lead optimisation to market approval. He has extensive knowledge and expertise in the design and execution of development project plans, including problem-solving investigative studies, management of project teams and interaction with regulatory agencies. He served in Glaxo, GW and GSK in the safety assessment and preclinical area since 1983. He joined Aptuit in 2010 heading the preclinical function and more recently manages the Integrated Development Programmes with responsibility for Strategic Alliance Management. Additionally, he is professor of toxicology at the University of Verona. Roberto holds a Degree in Biology and research doctorate in Cardiovascular Pharmacology from the University of Padua (1991) as well as an MSc degree in Applied Toxicology at the Surrey University, U.K. (2001). He also holds ax executive MBA from the Politecnico di Milano, Italy (2018).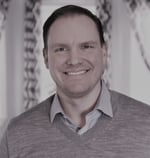 Joshua Gillum
Senior Director, Business Development (US-New England) & Former INDiGO Client
Joshua has more than 18 years of experience in drug discovery, clinical-enabling development and clinical development.
Prior to joining Evotec, Josh held Program Management positions at Idenix Pharmaceuticals, Dimension Therapeutics, and Navitor Pharmaceuticals. Throughout his career in the biotechnology sector, Josh managed more than 10 drug programs from discovery stage and into clinical development, representing multiple modalities and indications. In five of these drug programs, Josh utilized Evotec's INDiGO platform.
Josh holds a Bachelor's Degree from Ohio University as well as a Master's Degree from Harvard University.